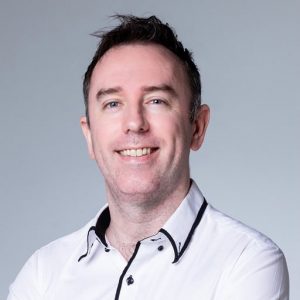 Dom Wells
Chief Executive Officer and Director
Dominic Wells has served as our Chief Executive Officer since August 2020 and as a Director since July 2020, and as Chief Executive Officer of Onfolio LLC since May 2019. He is responsible for developing and implementing our Company's long term business strategy and direction. From August 2013 to April 2019, Mr. Wells was the founder and director of Digital Wells Limited (Hong Kong), where he grew the Company and the Human Proof Designs (Humanproofdesigns.com) website. Human Proof Designs is an internet marketing agency offering website creation, search engine optimization services, content marketing and content creation services, and affiliate marketing training. After founding Digital Wells Limited (Hong Kong) and growing it for 5 years, Mr. Wells exited the company in 2019. Mr. Wells' qualifications to serve on our Board include his knowledge of our Company and his leadership at our Company. Mr. Wells completed a BA (Hons) in Media Practice & Theory from the University of Sussex, UK in 2006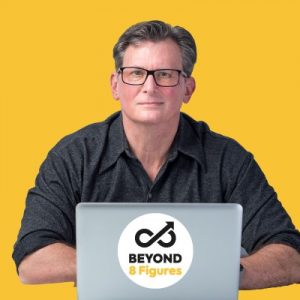 Andrew Lawrence
Director
A.J. Lawrence has served as a director since January 2022. Since June 2006 he has been the founder and director of the JAR Group & subsidiaries (USA), where he grew the company to reach the Inc. 500 twice and win many industry awards. The JAR Group is an internet marketing agency offering analytics, media buying, search engine optimization services, content marketing, content creation services, and affiliate program management. After founding the JAR group and growing it for 10 years, Mr. Lawrence sold the media buying, SEO, and affiliate program management divisions of the company. Mr. Lawrence's qualifications to serve on our Board include his knowledge of our industry, multiple angel investments, and advisory roles, and his executive management experience. Mr. Lawrence completed a BA in International Relations 1991 & an MBA in International Business in 1994 from the University of South Carolina.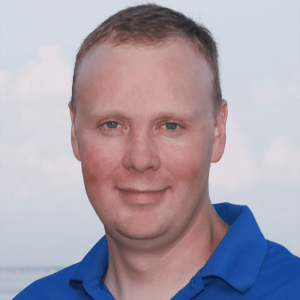 David McKeegan
Director
David McKeegan has served as a Director since January 2022. Mr. McKeegan is the Co-founder and CEO of Greenback ETS which was founded in 2009 and serves thousands of U.S. expat clients around the world become and stay compliant with their U.S. taxes while overseas. He is also the Co-founder and CEO of GBS Tax and Bookkeeping, which was started in 2018 and serves entrepreneurs and startups who incorporate in the United States. Prior to Co-founding Greenback ETS, Mr. McKeegan was an Associate Director with the Bank of Scotland and worked on their syndicated loan desk for 5 years from 2005-2009. Mr. McKeegan's qualifications to serve on our Board include his years of experience assisting corporations manage their finances, tax preparation documents and bookkeeping, along with his experience in finance and banking. Mr McKeegan is an IRS Enrolled Agent, received his MBA from IESE in Barcelona, Spain in 2004 and his BA from Loyola College in Maryland in 2009. Mr McKeegan also worked for JPMorgan Chase from 1997-2002.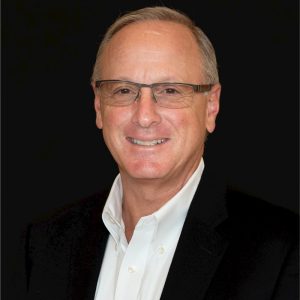 Robert J. Lipstein
Director
Robert J. Lipstein has served as a director since March 2022. In 2021, Mr. Lipstein joined the board of directors of Firstrust Bank and since 2019 has been a board member of Seacoast Banking Corporation of Florida (NASDAQ: SBCF) where he chairs its Audit Committee and is a member of the Enterprise Risk Management Committee. Since 2017 he has been a director at CrossCountry Consulting, a privately held consulting firm that focuses on corporate advisory services, and a board member of Einstein Healthcare Network and is its current Audit Committee Chair and a member of its finance and IT committees. Mr. Lipstein joined the board of directors in of Infrasight Software in 2020, a start-up venture that provides software that powers Hybrid IT and Multi-Cloud business decisions. Mr. Lipstein previously served as an independent board member of Ocwen Financial (NYSE), a mortgage loan servicer where he was a member of the Audit Committee and Compensation Committee from 2017 to 2020. In addition, he is a retired KPMG senior partner where he held numerous leadership roles including, Global Partner in Charge of Sarbanes Oxley Services, Global Managing Partner of IT Business Services, Partner in Charge of KPMG's financial service practice and partner in charge of KPMG's advisory practice for the Mid-Atlantic region. Mr. Lipstein's qualifications to serve on our Board include his experience as a public and private company board member and as a certified public accountant, in addition to his over 40 years of diversified business experience. He is a graduate of the University of Pennsylvania Director Institute, an Emeritus member of the Weinberg Center for Corporate Governance and he earned a Bachelor's degree in Accounting from the University of Delaware.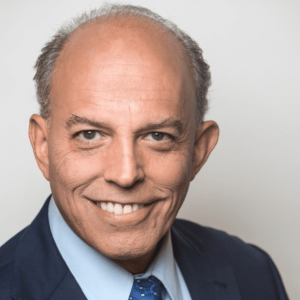 Mark N. Schwartz
Director
Mark Schwartz has served as a director since March 2022. Previously, from March 2017 to January 2021, he served as member of the Board of Directors and on the Audit and Compensation Committees of The Bartell Drug Company, a $500+ million pharmacy retailer where he led planning and implementation of a successful sale to Rite Aid Drug Corporation. From January 2016 to December 2019, Mr Schwartz served as a member of the Board of Directors of Glass-Media Inc., an ad-tech software & hardware provider for display advertising, where he advised on successful rounds of company financing. From January 2012 to December 2015, Mr. Schwartz served as a member of the Board of Directors of Specialty Commodities, Inc., a natural, organic food products company selling and processing nuts, seeds, ancient grains, and pet foods, where he consulted on positioning and strategy for sale of the company to Archer Daniels Midland. Mr. Schwartz's qualifications to serve on our Board include his extensive background as a public and private company CEO, CFO, and board member with experience planning and implementing profit improvement and exit strategies in a variety of consumer, technology, media and healthcare companies. He has extensive mergers and acquisitions, corporate finance, IPO, financial reporting systems, budgetary oversight, and financial and corporate strategy experience to accelerate revenues and profitability. He has served on several audit and compensation committees and has extensive SEC GAAP and Sarbanes-Oxley risk management expertise. Mr. Schwartz received a BA in economics and political science from Claremont McKenna College in 1978 and an MBA from Harvard Business School in 1980. He has attended the UCLA Anderson School Executive Education program in Corporate Governance in 2015.
© Onfolio Holdings Inc. 2023